Accessible, Confidential, Compassionate Care
Sexual health testing
We are here to provide discreet, confidential, and non-judgmental sexual health testing services.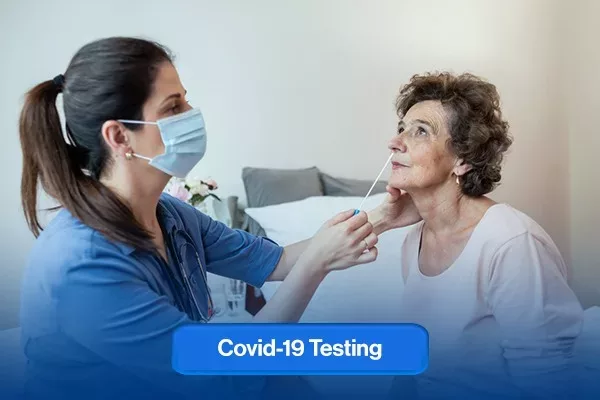 Covid-19 testing
COVID-19 PCR and rapid antigen testing are available at all locations and get same-day results.
Drug screening
Affordable Rapid Testing assists with all drug testing for professional and personal needs.
Affordable Rapid Testing Phoenix, AZ
Affordable Rapid Testing (CLIA-Certified Lab) offers same-day testing for COVID-19, Sexually transmitted diseases & infections testing (100% Confidential STDs & STIs testing), and Drug screenings in Phoenix Metropolitan Area, Arizona. All tests are FDA-Approved / Cleared, and Low price guarantee on every time slot. Our mission is to provide quality laboratory services with impeccable customer interaction while maintaining the strictest confidentiality.
We offer sexually transmitted disease testing for all sexual health and safety. Services include Hepatitis C (HCV), Syphilis, Chlamydia, Gonorrhea, Trichomonas, HIV 1/2, Urinary Tract Infection (UTI), and Bacterial Vaginosis (BV) testing. Look at additional information about STDs and STIs, or book an appointment with the button below. For further information, call us at (480) 613-4867.
We offer drug screening for all personal and professional needs. We are DOT and DHHS Urine Specimen collector certified. Services include screening for up to eleven different drugs. You can just look for additional drug screening information or book an appointment with the button below. For further information, call us at (480) 351-1880.
Affordable Rapid Testing has accessible walk-in locations throughout Phoenix and Scottsdale, Arizona. In addition to providing immediate walk-in attention for you, we provide same-day appointment time to unlimited patients, including COVID-19 Testing, STD Testing, and Drug Testing. The next time you ask, "Where is there Affordable Rapid Testing near me?" find your nearest locations here.
Testing Made Easy and Affordable
We are now accepting Medicare, AHCCCS, & Blue Cross.
Getting an accurate diagnosis can be one of your most impactful experiences — especially if you've been searching for that answer for a while. We can help you get there.